Enjoy the best relaxation with a special coffee made by a barista.
「T&Cafe」is on the 1st floor of THE TOURIST HOTEL & Cafe AKIHABARA.
We are using the best quality coffee beans and also using the best ingredients for our dishes.
We offer colorful menus with domestic ingredients. There is a terrace so you can enjoy coffee in cozy place.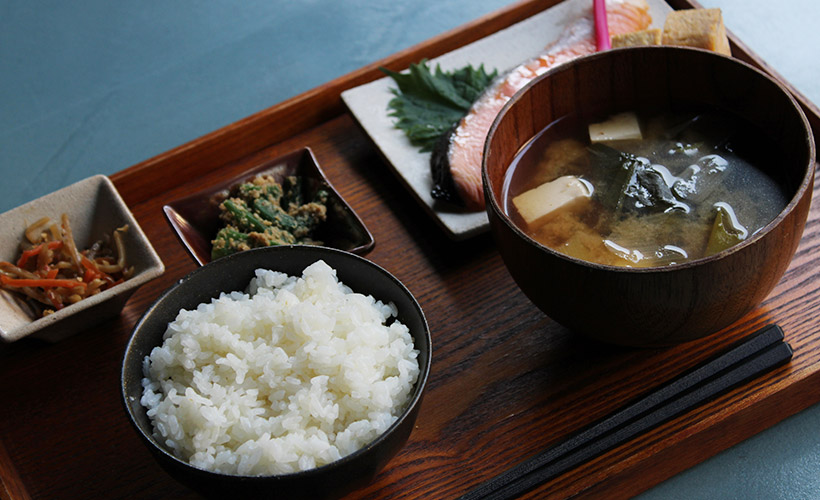 BREAKFAST
Opening Hours 7:00-11:00 (L.O. 10:30)
You can choose between a Western style and a Japanese style breakfast. We use an Okuji egg for our fried egg in the western style breakfast. This egg is famous for its vivid yolk color and rich flavor. The Japanese plate is a combination of salmon, rice balls and plenty of pork soup from Hokkaido. Feel free to choose whatever suits your mood and condition that day.

*Contents are change depending on the season.
COFFEE BEANS
EQUATOR
Opening Hours 12:00-14:00
At T&Cafe, we are using Colombian coffee beans. Colombia is famous for its large daytime and nighttime temperature differences, its balance between rainy and dry seasons, and its mineral-rich soil, which is rich in volcanic ash. It is a great place to produce high-quality coffee beans every year.

We basically offer only coffee from Columbian beans, but most blends are made off a mix of beans from different different production farms, roasting and blending methods. We also offer single origin and decafe (non-caffeinated), so even those who like coffee or don't like caffeine can be satisfied with our lineup.
COFFEE BREWING
CLEVER COFFEE DRIP It is a rare extraction method in Japanese cafes.
As it is brewed for a certain period of time, the ingredients of the coffee are thoroughly extracted to produce a rich taste.You can also enjoy a more refreshing tasting coffee by filtering it with a paper filter to remove oil and fine powder.
ESPRESSO BEVERAGES Made with blended beans that maximize the deliciousness of espresso.
The barista takes time to adjust the taste every morning according to the temperature and humidity of the day. With milk, you can enjoy the sweetness and gorgeous aroma of this espresso.
OUR BARISTA
A coffee specialist will welcome you.

For tourists, coffee that will be a memory of their trip...
For customers who use the cafe, we serve delicious coffee every day as our favorite coffee shop.

Not only coffee beans, but also countless combinations of grinding methods, temperature, and extraction time make your own coffee.